This is online timed general knowledge quiz. The faster you answer the better you score.

Questions have multiple choice answers.

Your first answer is your final answer.

Your 25 questions are chosen at random.

This quiz has been taken 4,069,570 times. The final results page will show how you compare.

Good luck and don't forget to share !
How To Take The Quiz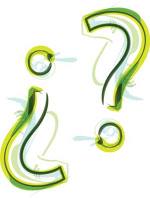 This is a multiple choice online timed general knowledge quiz. The questions are selected for UK audience although anyone in the world can play. You will be asked 25 questions chosen at random from a pool of questions on any topic. You need to select one of the answers provided as quickly as you can. The quicker you answer, the higher your score at the end of the test. Note that if you take too long to answer a question then you will score zero even if you get it right.
We can only accept your first answer and you can't change your mind. So you need to make sure you think carefully and quickly to get the best possible score.
Questions
The quiz questions are taken from a wide range of different subjects ranging from geography to sport, from science to music. While you are likely to get some questions that are harder than others, over the course of 25 questions most quizzes work out roughly the same. We looked at the quiz statistics over time and found that while some questions are much harder than othes, the averages work out about the same.
Because the quiz is taken by people all over the world, we have tried to make the questions as geographically general as we can. Clearly, sometimes you will get a set of questions closer to home and sometimes you won't.
High Score Table
If you get a high enough score, then you can add your name to the now legendary uk general knowledge quiz high score table.
Very few people manage to get onto the online table and if you do, then you are genuinely generally knowledgeable.
If you get a good score on this quiz, then taking a memory test might show that you have a great memory. It's a good way to find out if you knew the answer and forgot it or never knew it in the first place !
Above all, the quiz is designed to be fun. Don't take it too seriously and remember that if you don't know the answer you can always guess.